The Bicycle & the Butcher's Daughter
A new solo play with Helen Moulder
Directed by Sue Rider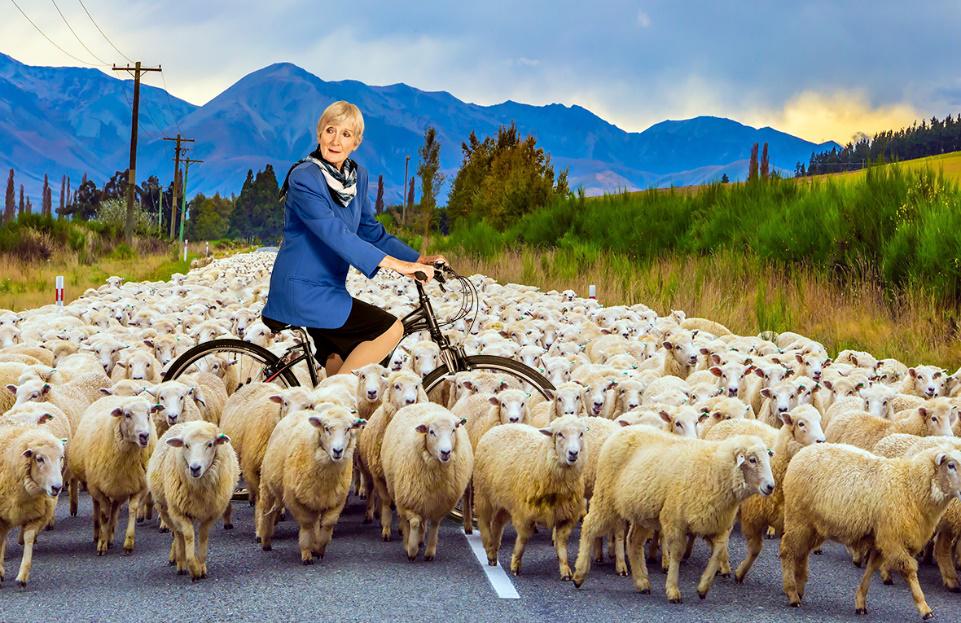 June/July/August 2020
https://www.stuff.co.nz/entertainment/stage-and-theatre/300066370/food-for-thought-in-funny-family-drama-with-genuine-heart
Olivia Paterson runs a big meat exporting company. Her daughter is a vegan. Olivia wants to feed the world. Her father wants things to stay as they are. A family, food & five surprising characters!
As a high-powered executive, at the peak of her career, all Olivia wants is to make the world a better place. But when her business plans cause conflict with her family, what is more important - the company's survival or her relationship with her daughter and aging father?
The Bicycle & the Butcher's Daughter is written by Helen Moulder & Sue Rider, the collaboration that brought you Playing Miss Havisham, Gloria's Handbag and Meeting Karpovsky.
With music by Beethoven, recorded by Richard Mapp (piano) and Juliet Ayre (violin)
One hour 10 minutes. Some strong language. Suitable for 15 years and over.
A funny but also moving account of lives at a crisis point, all embodied by one actress assisted by a few props and the magic of the theatre.
---
VENUE: SHOPFRONT THEATRE, 105 Collingwood St, Nelson.
EXTENDED SEASON August 19 - 30, 2020 Limited Seating. Bookings essential.
Check Trybooking for date and times:
www.trybooking.com/nz/EGL
TICKETS: $30, $25 (Seniors, concession & groups of 4) $15 (Under 25's)
www.willowproductions.co.nz
www.makeshiftspaces.nz