The Bicycle & the Butcher's Daughter
A new solo play with Helen Moulder
Directed by Sue Rider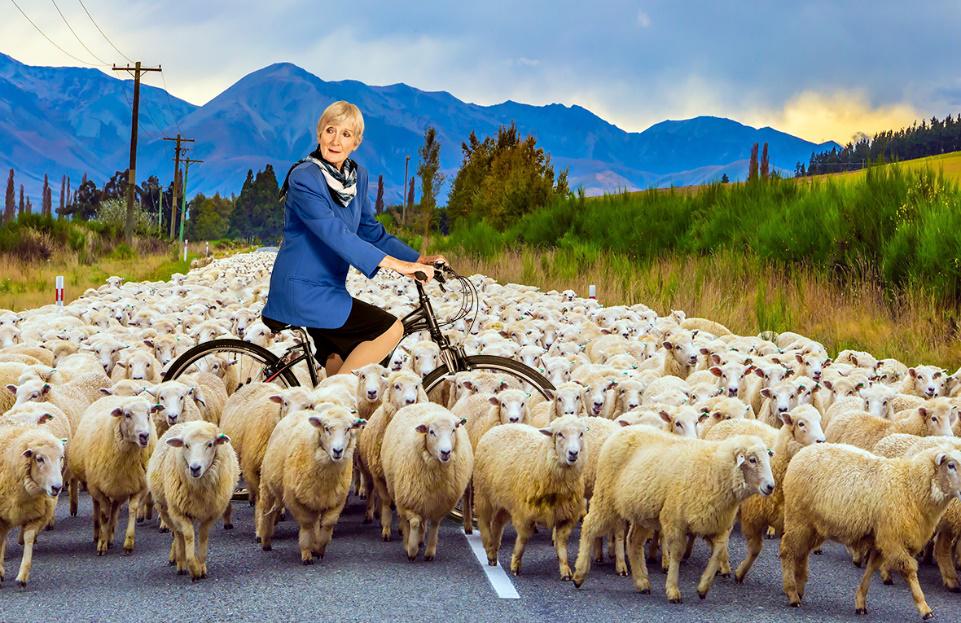 Circa Theatre, Wellington
October 24 - November 11, 2023
Bookings:
https://www.circa.co.nz/package/the-bicycle-the-butchers-daughter
Olivia Paterson runs a big meat exporting company and wants to feed the world. Her daughter is a vegan. Her father wants things to stay as they are. And her sister is not sure what she wants. Only the mysterious Grace seems certain. A family, food & five surprising characters.
'Funny family drama with genuine heart' - Nelson Mail
'Helen Moulder never fails to please...... She holds all the characters in the palm of her hand, flawlessly adapting to each presence' - Theatreview
The Bicycle & the Butcher's Daughter is written by Helen Moulder & Sue Rider, the collaboration that brought you Playing Miss Havisham, Gloria's Handbag and Meeting Karpovsky.
With music by Beethoven, recorded by Richard Mapp (piano) and Juliet Ayre (violin)
One hour 15 minutes. No interval. Some strong language. Suitable for 15 years and over.
A funny and moving account of lives at a crisis point, all embodied by one actress assisted by a few props and the magic of the theatre.
Audience Comments
'A wonderful performance, full of humour, pathos, wit & compassion.'
'I had tears of joy running down my face.'
'A brilliant exposition of personal and world situations'
Reviews
'This is theatre at its most intimate. Confronting, often hilarious, audacious, always clever.'
- Manawatu Guardian
'[Helen Moulder's] audience expect a quality production and they get it every time.'
- Theatreview
'An absolute tour de force'
- Manawatu Guardian

'Another little gem from the established firm of Helen Moulder and Sue Rider'
- Theatreview
Promo Video
https://www.youtube.com/watch?v=JIkRWtiuXfs&t=3s
---