The Artists
Sir Jon Trimmer: Performer/Dancer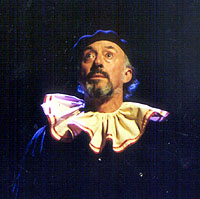 Sir Jon Trimmer KNZM MBE has been a mainstay of the Royal New Zealand Ballet for 44 years. He studied at the Royal Ballet School, London, and danced with both the Australian Ballet and the Royal Danish Ballet. He has danced with leading dancers such as Patricia Rianne, Elaine Fifield, Eva Evdokimova, Dame Margot Fonteyn, Erik Bruhn and Rudolf Nureyev. Some career highlights include being nominated for the best actor award in the Fireraiser TV series 1986, dancing the title role in Petrouchka, the role of Albrecht in Giselle and touring with Dame Margot Fonteyn and Rudolf Nureyev. Other memorable roles he has performed include Leopold Mozart (Amadeus), Dr Coppelius (Coppelia), and Drosselmeyer (The Nutcracker). He was awarded an MBE in 1974, was a recipient of the Fullbright Scholarship in 1981, and was third recipient of the Turnovsky Award in 1986. In 1999 he received a knighthood for his services to ballet. Jon's recent roles with the Royal NZ Ballet include the Prince's Tutor in Swan Lake, 2002, Friar Lawrence in Romeo and Juliet, Captain Hook in Peter Pan and in early 2004 will touring the UK with Romeo and Juliet.
Helen Moulder: Performer/Actor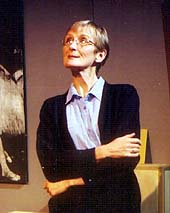 Helen Moulder has been working for 29 years as an actor and singer in theatre, television, radio and film, in NZ, UK, USA & Australia. Australian credits include Dancing on the Walls of Paris (QPAT/QAG); Vita - A Fantasy!, The Painted Woman and Hamlet (La Boite). Her recent theatre roles in New Zealand include Madam Giry in Ken Hill's Phantom of the Opera (tour of Japan), Virginia Woolf in Vita and Virginia, Miss Shepherd in The Lady in the Van, Vivian Bearing in Wit, for which she won Actress of the Year in the 2000 Wellington Theatre Awards, Miss Havisham in Great Expectations and Gramma/Mother in In Flame. Her own comedy show, The Legend Returns, based on her character Cynthia Fortitude, has toured throughout New Zealand, to San Francisco and is broadcast regularly by Radio New Zealand. Helen was awarded Actress of the Year in the Wellington Theatre Awards for her role as Sylvia in Meeting Karpovsky. Her film and television credits include Close to Home, Pictures, Country GP, Duggan, The Dark Knight and Erebus-the Aftermath, for which she received a best actress nomination for her role as Maria Collins.
Click here for Helen Moulder full CV
Sue Rider: Director/Dramaturg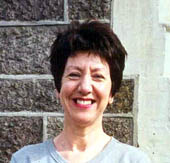 Sue Rider is a director, actor, writer and dramaturg with over a hundred productions to her credit. She has worked in a freelance capacity in opera, mainstream theatre, community theatre, theatre for young people and theatre in galleries in Australia, New Zealand, Vietnam, Nigeria and UK. From 1980 to 1984 Sue was founding director of The Acting Company of South Australia, a company dedicated to the provision of quality theatre for young people. From 1993 to 2000 she was Artistic Director of La Boite Theatre, Brisbane, Australia, leading the company with a distinct focus on the development of local artists and the creation of contemporary Australian works. Sue has received eleven performance writing commissions, including three libretti for youth opera. She has won four individual Matilda Awards for direction and writing and three others through her association with Queensland Performing Arts Trust and La Boite Theatre. Her production of Cosi fan tutte for Opera Queensland in 2000 received a Perform/4MBS Award and two Helpmann nominations. In 2002 Sue co-directed Stephen Sewell's The Secret Death of Salvador Dali which won Best Overall Fringe Award in Adelaide, toured to the UK and was nominated for an award in the Edinburgh Fringe. Sue's work in New Zealand includes the acclaimed Meeting Karpovsky for Willow Productions and direction of the popular success Milo's Wake for The Court Theatre, Christchurch. Sue has served as a committee member of the Literature Board of the Australia Council, as a member of the Queensland State Arts Advisory Committee, and as External Examiner in Theatre for the University of Southern Queensland where she is currently a member of the Faculty of Arts Advisory Committee. She is Chair of Magdalena Australia and in 2002 was appointed to the honorary position of Adjunct Professor at the University of Queensland School of English, Media Studies and Art History.
David Thornley: Designer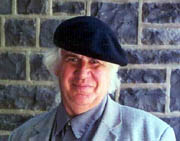 Theatre design and industrial design are two principal areas of David Thornley's work. After graduating in industrial design, he became a free lance theatre designer along with an industrial design consultancy, covering an extreme array of projects. With over 60 theatre works completed, including dance, drama, opera and musical theatre, he has established a style of uniqueness and distinction. Recent work includes Who's Afraid of Virginia Woolf, Wit, Stones in His Pockets and Ghosts at the Court Theatre. Productions of Shakespeare include King Lear, Midsummer Night's Dream and Twelfth Night. His work has been exhibited at the Prague Quadrennial of Theatre design in 1987, 1991 and 1995.
Joe Hayes: Lighting Designer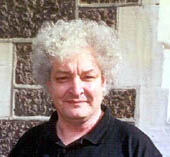 Joe Hayes has created over 290 professional lighting designs in 26 years and was made an associate of the Court Theatre, Christchurch, in 1992. Other work includes designs for Canterbury Opera, Christchurch Operatic, Southern Ballet, the Royal New Zealand Ballet and consultancies with commercial lighting firms. Joe is a software engineer with his own company, he develops technical theatre training programs and is currently working on a multi-media design project for people with special needs.